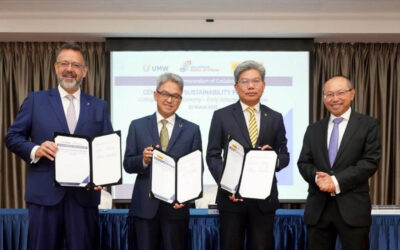 In line with Bursa Malaysia's enhanced sustainability reporting framework, unveiled on 26 September 2022 and the mandatory sustainability disclosures for FYE 31 Dec 2023, Bursa Malaysia has developed a Centralised Sustainability Platform (Platform) in collaboration...
read more
Our International Network
The Global Network of Director Institutes (GNDI), founded on 12 December 2012, brings together member-based director associations from around the world with the aim of furthering good corporate governance. Together, the member institutes comprising the GNDI represent more than 100,000 directors from a wide range of organisations.
GNDI aim to provide a high level guideline to Boards of Directors on balancing legal and ethical considerations regarding data compliance and need for maintaining competitive advantage.